On to the next blog...
Greetings Tumblr followers… as I near closer to releasing new music I will be switching over to WordPress, so all future posts can be found there, please follow along if you have a WordPress account and if not, just bookmark it to your favs. Hope to see you there! http://musicbybradleyjames.wordpress.com/
$1 ALBUM SALE IS BACK FOR TWO DAYS! →
In celebration of the new year the $1 album sale is back for two days, and TWO DAYS ONLY! Dec. 31st and Jan. 1st get any Five Times August album from http://fivetimesaugust.bandcamp.com/ for ONE DOLLAR with the exception of the newly released 31 track collection "Rare, Live, & Unreleased" which is still only $9.61! Take advantage of this HUGE deal and share with your friends!...
Watch
This final installment of "Rare, Live, & Unreleased" lands on December 31st. I couldn't think of a better track to share for the new year than the original single version of "January Song." Written about my own new years experience in 2005, the song was first recorded at home and given away via the official website a year later in 2006. It was later re-recorded...
Watch
This cover of Ben E. King's classic "Stand By Me" was recorded at home in the summer of 2011 as a demo while testing out some new recording equipment. It was merely an experimental recording but I ended up having a lot of fun recording it. One of the fun things about recording a cover song is that you have an opportunity to take a song you didn't write and make it your own....
Watch
Another demo from the unreleased "Snapshots" album. "I Don't Believe In Myself" is probably one of my favorite unreleased tracks, probably because it's the most honest I've been with myself in a lyric. It's sad, delicate, and practically depressing. But, the truth is it's hard making a living out of something you love, it can be VERY depressing...
Watch
The very first Five Times August album was a collection of home recordings called "Say," released in late 2001. The title track was slow and quiet, almost too quiet to perform live. However, when first written and recorded it was faster and had an entirely different chord arrangement. This version of the song appeared on a demo CD I used to book local coffee shop gigs in my home town....
Watch
This is about as far back as you can go in the Five Times August audio archives. Before the MTV stuff happened, before touring the country nine times over, before Myspace, YouTube, Facebook… I was this kid. 17 years old, fresh out of high school, all I wanted to do was play and record my songs. Well, hear was to be the first of many in the years to come. It's not amazing, I sound young...
Watch
This alternate live performance of "Hover" was recorded for an unreleased "Live at Sun" E.P. The recording took place before the Sweetwater Sound concert version (posted previously) and differs in that the instrumentation is more acoustic based and a cello appears in place of the keys.  We drove down to Memphis from Nashville for the sessions, which lasted from 6p.m. to...
Watch
This original home demo for "Better With You" has some how become the unofficial-official version for casual FTA fans over the years. Technically not rare, in fact, this particular demo has leaked throughout the internet more than any other Five Times August song, even full band album tracks. This is usually the first download new fans find. Despite it's popularity in the file...
Watch
This cover of Fleetwood Mac's classic "Landslide" was recorded live at Sweetwater Sound Theater in 2009. It's unfortunate that I'm asked more often than not why I decided to cover The Dixie Chicks, who also covered this song in 2002. I didn't, I covered Fleetwood Mac! TRACK DOWNLOAD: http://fivetimesaugust.bandcamp.com/track/landslide-fleetwood-mac-cover ALBUM...
Watch
This was a half finished song I had been working on for the unreleased "Snapshots" album. I had been experimenting with my guitar playing and alternate tunings, trying to get more complex with my finger-style technique, most likely under the influence of Lindsey Buckingham. I was writing a lot of dark songs around this time, most notably the single "Fix Me," which was one...
Watch
This track was recorded live in studio just prior to the release of the album "Brighter Side" in early 2008. A handful of fans were invited to come in and watch the performance as it was being filmed for television. I've always tried my best to offer unique experiences like that to the fans of Five Times August. I like keeping a good rapport with my audience, I think every...
Watch
Preparing to release an album these days isn't as easy as recording the songs and sending the album out to the stores to sell. It's become common practice to offer each of the major stores their own exclusive item or downloads in addition to the album. This is why you see an album at Best Buy that has a bonus disc only available there, then you will see the same album at Target with...
Watch
I had been dealing with several months of writer's block, hadn't been able to write anything. As I sat at the piano one day my wife Kelly was getting ready to leave the house to run some errands. Before she left I frustratingly asked her "What should I write about!?" She said "Write a song about what it would be like if I died and you didn't have me...
Watch
This is another track recorded live at the legendary Sun Studio in Memphis, TN. "Surface" originally appeared on the album "Brighter Side" and was eventually remixed and edited for "Life As A Song." This live take strips the song down to a pure acoustic treatment with two guitars and a cello. TRACK DOWNLOAD:...
Watch
This version of "Sorry" was recorded 3 years before it's official release on 2005's "Acoustic Sessions Volume 1." Already a funky little tune, it's a bit more quarky in that it has some experimental guitar playing throughout. Additionally there's a pretty neat solo in the end. I think this was my first attempt at scatting in a song which can be a bit...
Watch
This is one of the few songs I have very-very little recollection of. I remember always planning to change the title of the song and I think I played it live at a coffee shop once. Other than that I had completely forgotten about this song for years until I found it on an old computer. One of my biggest regrets in archiving my material is that when I was younger I deleted a lot of my earliest home...
Watch
I've closed almost every show I've played since 2003 with this song. The guitar solo has morphed and transitioned so many times. It used to be more improvisational but I think after playing it so much I decided to piece together my favorite bits to make a definitive arrangement. I like knowing where to go as a guitar player and it's always been a bit of a handicap to improvise on...
Watch
Open Road was intended for the unreleased album "Snapshots." It's a lyrical picture about life on tour with my wife/best friend. We've gone everywhere together, many times more than once. I'm so thankful and lucky to have a partner that's willing to live life on the road with me. It's a rare thing and I cherish that so much. TRACK DOWNLOAD:...
Watch
This unreleased version of "Fix Me" is about a full minute longer than the official single edit. It differs in that it features a small instrumental section followed by an additional chorus. 2010 was a very quiet year for Five Times August musically, only two singles were released, this being one of them. Plans were made to record a new album entitled "Snapshots" but a...
Watch
I was 18 or 19 when I wrote "Hover." It's one of my favorite early songs that never really got it's due. It appears on "Acoustic Sessions Volume 2" in a stripped guitar/vocal performance, but this live recording from the Sweetwater Sound Theater is probably the closest to what it would have sounded like with full band instrumentation on an album. I always had...
Watch
This acoustic novelty was recorded for a YouTube video back in 2008. One of the great things about covering a song like this is that you don't have to take it seriously, which I didn't. Unfortunately there were several YouTubers who didn't get the joke and were upset that I didn't change the lyric from "I hope my boyfriend don't mind it" to...
Watch
This 'cute' little recording was originally sent out to fans on the FTA mailing list in early 2006. "Chains," written by Carol King and Gerry Goffin, was released in 1962 by The Cookies, and later recorded and released by The Beatles as well for their first album "Please Please Me." I've been a huge Beatle fan since the age of 11 and though this tune...
Watch
I was about 20 years old when I wrote "Up To Me." At that time the lyrics were the most personal I had ever committed to a song, I didn't think anyone would get it or relate to what I was going through. I think when you are getting over someone, especially when you are younger, your mind tricks you into thinking you're the only one in the world dealing with a breakup,...
Watch
In contrast to the raw rock sound of the early live version posted previously, this mellow home demo of "So Typical" shows how drastic a song can change from it's original inception to the final recording. In typical "That Thing You Do" fashion the song started out slow but by persuasion of the other band members sounded better sped up, so ultimately you hear the...
Watch
This recording dates back to December 8th, 2004 - exactly seven years to the day that I am now uploading it online for the "Rare, Live, & Unreleased" collection. At that time I was still a local artist, often playing a place called RBar in Denton by the University of North Texas. It was during one of those shows that I met Chris Hawkes who helped piece together the earliest of FTA...
Watch
Much of the earliest Five Times August recordings are layered with countless acoustic guitar parts. I didn't have many other instruments to record with so I just used what I had. However, this 2003 demo features the addition of two unique sounds not heard in any other Five Times August recording to date. The first sound was more experimental and came from what's called an eBow, a piece...
Watch
A few years back I was approached by a website to write a song themed around responsible drinking. Ironically, I don't drink very much, if at all, but I thought it'd be a fun project. I liked the challenge of taking a message that's very "public service announcement" and turning it into something hip. Musically I wanted to write something of a party song. Lyrically it...
Watch
If you're going to be in the music industry you have to learn to spot bullshitters. It's still a business and there are plenty of hustlers trying to make money off the artists that don't know any better. The sad part is there's really no way around getting screwed over by these people until you've been screwed over by at least one of them. You're bound to be...
Watch
Another selection recorded live from the Sweetwater Sound Theater in Fort Wayne, IN.  Before we left for the "Life As A Song" tour I started to receive texts from friends and Facebook posts from fans saying they thought they heard one of my songs on a commercial for a GMC truck ad on TV. One of the problems being an independent artist is that it can be hard to keep up with who has...
Watch
I'm often asked why I decided to go by a band name with it being a solo project. When I first decided to go by "Five Times August" I didn't expect it to cause so much confusion. Over the years I've had fans come out to shows expecting to see a full live band, instead getting one guy with his acoustic guitar. In fact, over the last ten years I've toured with a...
Watch
"No Big Deal" was written in 2005 and was supposed to appear on the original "Acoustic Sessions" album. Unfortunately I didn't get a performance I was happy with during the sessions and it never saw the light of day. I returned to the song again in 2009 when I had the amazing opportunity to record at the legendary Sun Studio in Memphis. A "Live at Sun"...
Watch
I recorded this version of Bob Dylan's "Don't Think Twice, It's Alright" while testing out some recording equipment in October '11. The vocal and guitar mix was naturally mic'd that way using only one microphone during the performance. I like to keep things simple like that sometimes, it puts more pressure on me to give an honest performance. It's...
17 tags
31 Days of Five Times August: Rare, Live, &...
Celebrate 10 years of Five Times August and join me on Bandcamp.com this December for the release of "Rare, Live, & Unreleased" - 31 Days, 31 songs, 31 cents each! Every day during the month a new track from the FTA vaults will be available to fans everywhere (but, exclusively via Bandcamp.com). These tracks will include never before heard demos, alternate versions of songs, live...
1 tag
RE-VISITING CHAPLIN
Last week while in Hollywood I had the chance to stop by one of my favorite landmarks in the city, the Jim Henson Company. Actually, long before it was the Jim Henson Company it was silent film star Charlie Chaplin's production studio. Built in 1917, it is now 94 years old! Little known fact about me, I'm a huge Chaplin admirer. You're likely to find me watching one of his films...
1 tag
ASK ME ANYTHING ON VYOU
I am an open book, join me at VYou.com
UP TO SPEED ON ME
I haven't written a legitimate blog entry in a while so I thought today would be as good a day as any. Other than the release of "Acoustic Sessions Volume 2" and a recent online mini-show at StageIt.com I've been pretty quiet online. The last few months have been very hectic, surprising, and flat out busy. If you were one of the online attendees to the concert last Friday...
10 THINGS I AM GOOD AT FROM HAVING A MUSIC CAREER...
1. Eating kids meals from fast food locations 2. Packing on short notice 3. Airport security lines 4. Talking to people I don't know 5. Typing 6. Out-dated HTML coding 7. Photoshop 8. Long distance drives 9. Being dirty for several days at a time 10. Not sleeping
SHE'S WEARING MY CLOTHES She's...
1 tag
Top 40 Music & Microwave Dinners
I was taking a shower this morning and started to think about the similarities between music on the American Top 40 charts and microwave dinners… 1. They're cheaply packaged 2. They're highly processed 3. No nutritional value 4. They look better than they actually are 5. A lot of choices, all crap 6. They heat up very quickly, but if overcooked become burned, hardened,...
A WORD ABOUT TOURING...
I am officially "off the road" after finishing up a four month long tour. Unfortunately the last two weeks were a mess of fly out dates and show cancelations due to weather and other personal reasons. We had to cancel more shows in the last 14 days than we have in the entire touring history of FTA! We always did our best not to have to cancel, even after a major surgery in 2006 I...
THIRTY DAYS WITHOUT HER
Today I begin a month of solitude. After spending almost five straight years on the road with Kelly at my side, I'll be finishing out the last month of this tour on my own. Kelly is currently heading back to Texas with our dog Charlie as I write this. It was a very emotional and hard day. This will be the longest Kelly and I have spent time apart from one another, four entire weeks —...
1 tag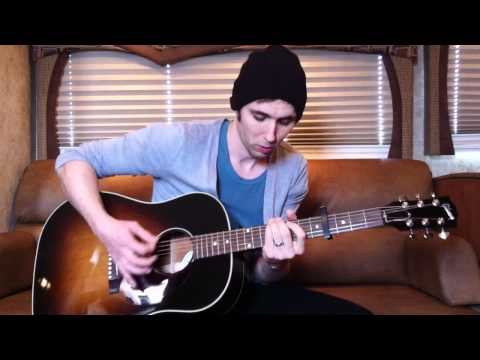 Music By Bradley James Update #1
Last week I sent out my first newsletter blast to the Bradley James mailing list at http://musicbybradleyjames.com - To those that haven't signed up *yet* I strongly encourage you to do so soon! Here's the update from last week if you missed it or signed up after it was sent out. This new project will gradually start involving fans on the list exclusively so let's connect,...
Facial Hair Foto Fun!
I had a full on beard over the holidays. What do you do with a beard when it's time to shave?? Make as many different facial hair modifications as you can! The full beard before shaving (The "Abe Lincoln") The "Fancy Hillbilly" The "Ambiguously Gay" 'Stache The "Angry Dad" 'Stache The "Evil Dictator" 'Stache ...
MUSIC BY BRADLEY JAMES
If you've been watching my Twitter and Facebook posts the last few weeks you may have noticed a new website I've been promoting, http://musicbybradleyjames.com. I've been getting a lot of questions about it so I thought I'd take a moment to explain the new project… 2011 will mark the ten year anniversary of when I started Five Times August. Whoa, ten years… I...